'Because of my psoriasis, I have suffered so many forms of violence'
Date: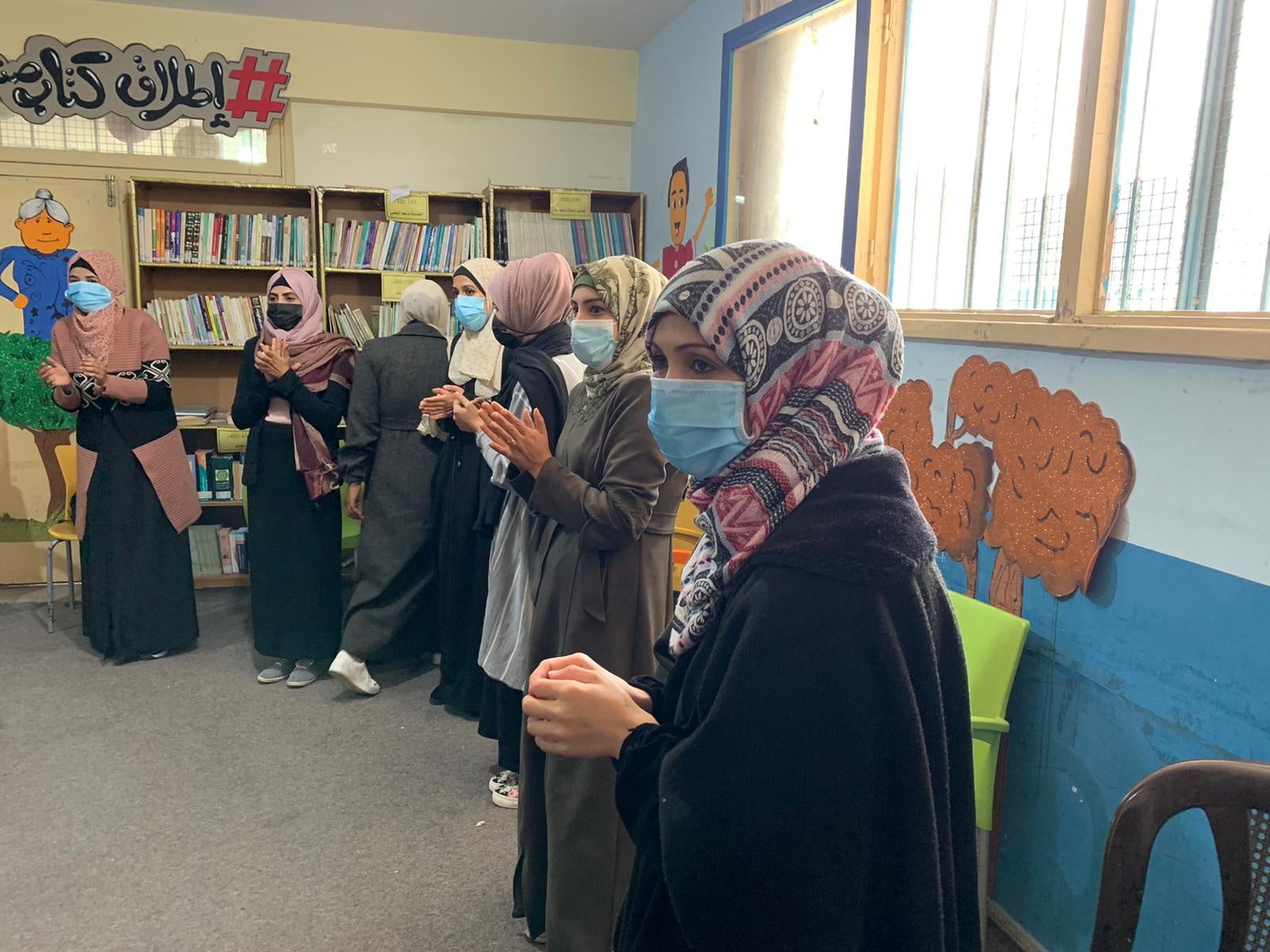 At the age of nine, Asmaa Al Attar was diagnosed with psoriasis. She got married when she was 20. Seven years later, she asked for divorce because of her husband's abuse. Now, at 27 and unemployed, Asmaa lives with her two children in Rafah City in the Gaza Strip.
"Because of my psoriasis, I have suffered so many forms of violence, whether from my ex-husband, my family, or society. It made me contemplate putting an end to my life," says Asmaa, who lives with her two young children (six and four years old), in a one-room small flat above her family's house.
Due to her skin condition, Asmaa suffered a lot during her four-year marriage. Her husband's abuse, both verbally and physically, weakened her hearing. This mistreatment was not new to her. Before marriage, Asmaa's psoriasis also made her the subject of bullying by her family and friends alike.
In 2017, she obtained divorce from her husband only after forfeiting all her legal rights, including her children's custody. Unable to provide for his children, the father left them with Asmaa though. While she was happy to have them, they have made her economic situation more difficult. Since her divorce, she has been looking for a job in vain.
In September 2020, Asmaa's friend told her that she could get affordable treatment for her psoriasis in Egypt. Filled with hope that her ordeal was about to come to an end, Asmaa decided to take the trip. In November, three days before departure, the authorities tested travellers who were supposed to cross the Rafah Crossing. Unfortunately, she tested positive for COVID-19 and was sent to quarantine instead.
While living conditions vary in Gaza's quarantine centres, some facilities lack proper medical equipment, adequate sanitation, air circulation, natural light and basic services for women patients. According to a rapid gender analysis conducted by UN Women in Palestine, some quarantine facilities do not adequately take into account the specific needs of women, including the provision of hygiene products and proper and dignified access to restrooms.
The situation is far worse for people with health conditions like Asmaa. During the mandatory 21-day stay, her psoriasis worsened. Due to strict regulations to limit the spread of the virus, she was not allowed to see a doctor or get medical help. This, coupled with lack of family support, took a toll on her psychological well-being and she sank into depression.
A specialist from the Red Crescent in Gaza found out about Asmaa from a women's centre and maintained regular communication with her during quarantine, providing her with psychosocial help over the phone. Once released, Asmaa continued to receive counselling at the centre. Through sessions designed to relieve stress and increase self-acceptance, Asmaa started to express her feelings of suppression and anger and to feel more at ease with herself. Asmaa's interaction with other women in the centre increased her confidence and self-acceptance. She started to focus on the good things in her life. 
Asmaa is one of around 1,000 women in Gaza who have benefited from the Red Crescent' project "Protection of Women and Girls Survivors or at Risk of Violence during COVID 19 in the Gaza Strip," supported by UN Women and the Government of Japan.
"Vulnerable women in Gaza have been severely impacted by COVID-19, particularly women with previous health conditions," says Ms. Maryse Guimond, UN Women Special Representative for the Occupied Palestinian Territories. "It is essential that our response to the pandemic address gender-specific vulnerabilities so we leave no one behind."
Many women in Gaza who already suffer from health conditions and who have contracted COVID-19 have been exposed to more psychological distress due to their feeling of isolation, insecurity and loss of care, even from close relatives and husbands. Under this initiative, the Red Crescent has been able to reach and help quarantined women and girls through hotline counselling as well as psychological, legal and health support.
"I am more socially active and feel that I can change my life and make my future look brighter. I want to enjoy raising my children so they can have a better a childhood than mine," Asmaa asserts. "I am a person with my own opinions and I want to be independent. I know very well that my illness will not prevent me from doing something I believe in. I can live my life like the rest of the women in my community."