Helping Survivors of Violence through Health Care in the West Bank
Date:
West Bank, Palestine - # February 2023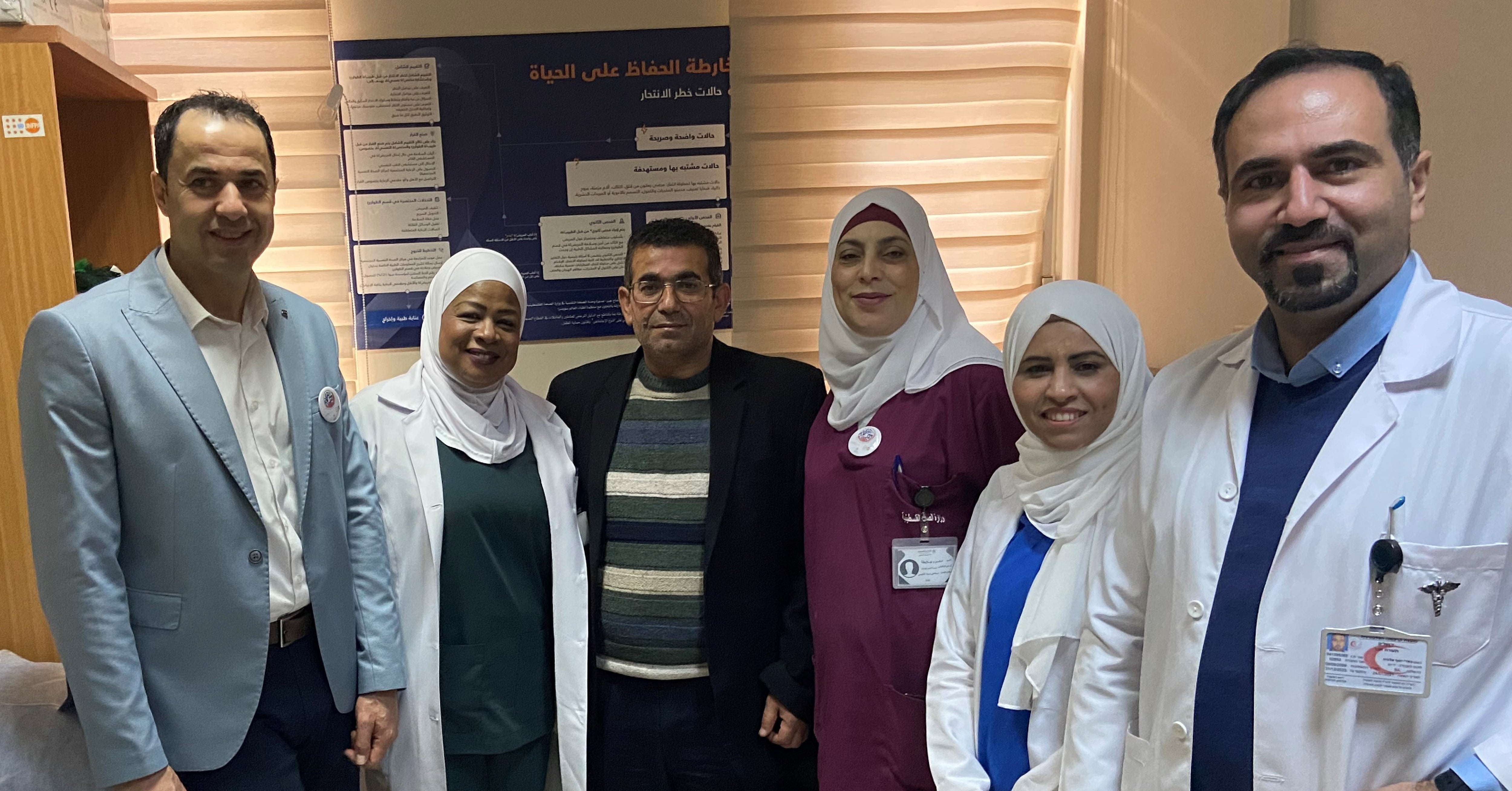 Health care employees provide survivors of violence with the highest quality health care services necessary to care and support them on their road to escaping the cycle of violence, in partnership with the Ministry of Health and UNODC through the HAYA Joint Programme.
"I see a lot of cases involving women who were being subjected to violence. I want to help these women," says Mukaram Jalayta, Head of Jericho Hospital's obstetrics department and Liaison Officer for its GBV program.
In Palestine, violence against women is a major concern, with three in five ever married women subjected to violence by their husbands and two in five single women by family members. Over half of women in Palestine who experienced violence chose to remain silent.
Places offering health care services are often survivors of violence's first point of call when seeking help after being subjected to violence. The dedicated health care professionals are working to ensure that survivors receive medical treatment, are transferred to appropriate sectors, and more. "We also offer guidance and advice to the survivors in order to find alternatives that can help them break and escape the cycle of violence (in which they are living)," says Mukaram. "We support, help, and protect survivors of violence."
In partnership with the Palestinian Ministry of Health and through the HAYA Joint Programme, the United Nations Office on Drugs and Crime (UNODC) has completed seven training workshops for almost 170 health care professionals in in the West Bank on how to effectively respond to sexual and GBV cases. From forensic medicine to proper treatment, documentation, and evidence handling, Mukaram explained that the training was useful not only for her and her colleagues but ultimately for survivors as well, through empowering service providers to better help survivors of violence. "The training was fantastic," explains Mukaram. "We learned how to preserve evidence, examine wounds, measure their length and depth, and record their colour. We were also trained in how to write forensic medical reports specifically relating to violence and survivors."
Mukaram says, while they offered necessary medical treatment, there were gaps they were unaware of prior to their training with UNODC. "For example, before when we would receive a case of someone who had been subjected to violence, such as rape, we wouldn't preserve the evidence," she explains. "We used to address the survivor's other needs, such as changing her clothes, letting her wash her hands, etc."
"These trainings gave us the strength and knowledge in many areas," clarified Mukaram. She says they have developed their knowledge and learned new skills to recognise, intervene, and manage GBV cases, and they now know the correct procedures to follow. Through this, Mukaram and her colleagues have learned how to provide a higher quality of service to survivors.  
"In the HAYA Joint Programme, we work with our national partners to improve the quality of, and access to, comprehensive services for women survivors of violence as well as the capacities of the services providers themselves," says HAYA Joint Programme Manager Hazam Tahbub. "It is crucial to support the health workers who provide services through the GBV rooms where survivors can access both medical and psychosocial support."
In addition to specialized training for health professionals, the HAYA Joint Programme, through the UNFPA with the Palestinian Ministry of Health has established these "GBV rooms" in hospitals and primary care directorates in the West Bank and Gaza Strip. Palestine has been one of the first countries to adopt GBV rooms, which provide safe and private spaces for survivors of violence. Dedicated personnel in these rooms support survivors through medical, social, and psychological services. Mukaram often provides treatment and support to survivors in these rooms.
While things have now improved, Mukaram says that those in the health care sector face challenges such as heavy workloads. In addition, protests and threats by the perpetrators, survivors' families, or even the community itself are other obstacles they can face.
Mukaram hopes for more training to enhance her skills to provide survivors with the best care. She also feels awareness raising around violence against women and its consequences is vital, as well as policy making to fight against this violence. She encourages all women to seek out health care services and report when they have been subjected to violence.  
Her hope, she says is to one day see Palestine free of violence, "Yes, to ending violence against women. This is my motto."
Read in Arabic: /media/72085
Funded by the Government of Canada and jointly implemented by UN Women, UNFPA, UN-Habitat, and UNODC, the HAYA Joint Programme seeks to eliminate violence against women and girls through various outreach and awareness-raising activities, to increase access to necessary services for survivors of violence, as well as to strengthen the institutional capacity of government officials to develop and implement legal and policy frameworks promoting and protecting women's and girls' rights to live free from violence.