Facts and estimates: Women and girls during the conflict in Palestine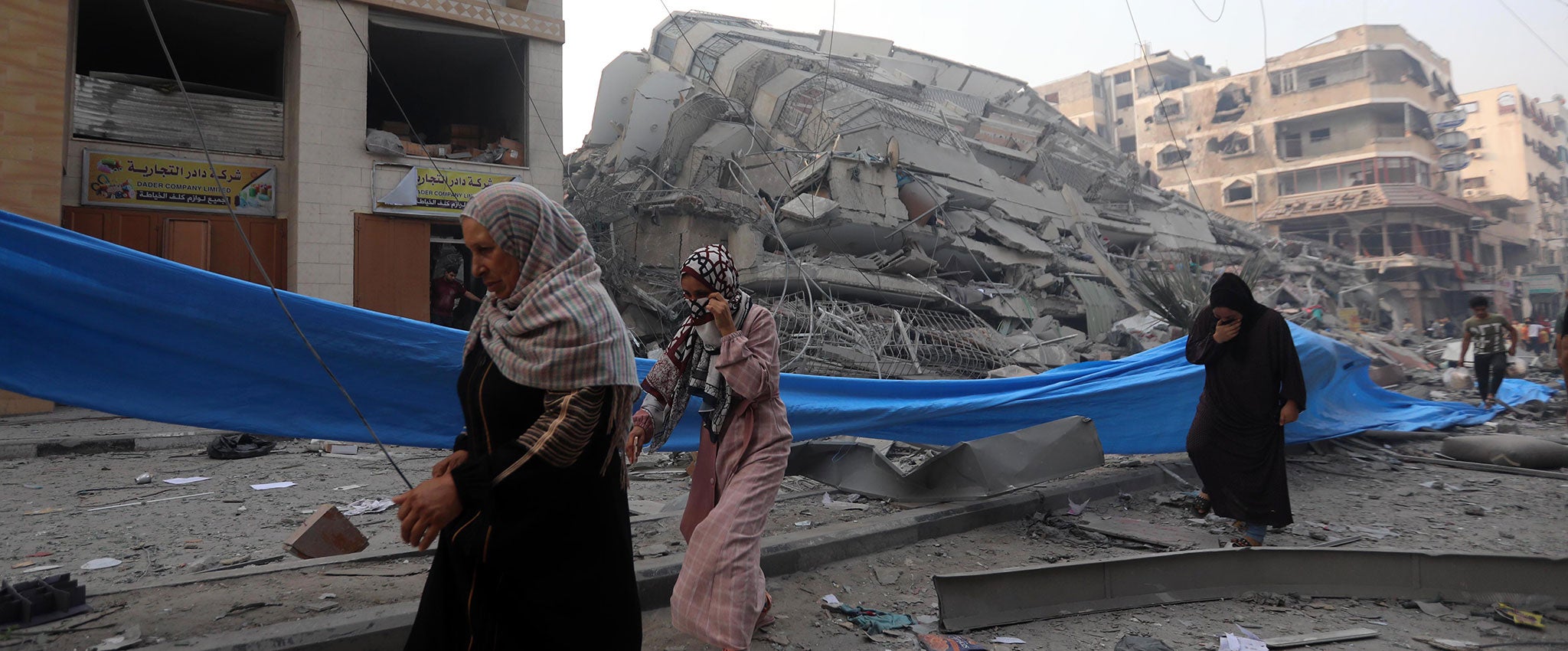 Following the war that started on 7 October 2023, between Hamas and Israel, the Israeli Armed Forces launched strikes by land, sea, and air against Gaza. As of 5 December, this has resulted in over 16,248 Palestinian deaths and more than 43,616 people injured. In the West Bank, including East Jerusalem, this has been accompanied by an escalation of violence. UN Women has been working to analyze the differentiated impact on women, men, boys, and girls to inform policies and programming.
UN Women is calling for an immediate humanitarian ceasefire and the establishment of humanitarian access to facilitate the entry of urgent humanitarian assistance, including food, water, fuel, and health supplies for women and girls in the Gaza Strip.
Even before the current crisis, the situation in Gaza was dire, with 97 per cent of men and 98 per cent of women in Gaza fearing for their safety.
The data provided below, with estimated figures updated as of 5 December, illustrates how civilians, with a particular emphasis on women and girls in Gaza and the West Bank, have been impacted (fatalities/injuries, displacement, destruction of housing/infrastructure, arrests) since 7 October 2023.
Gaza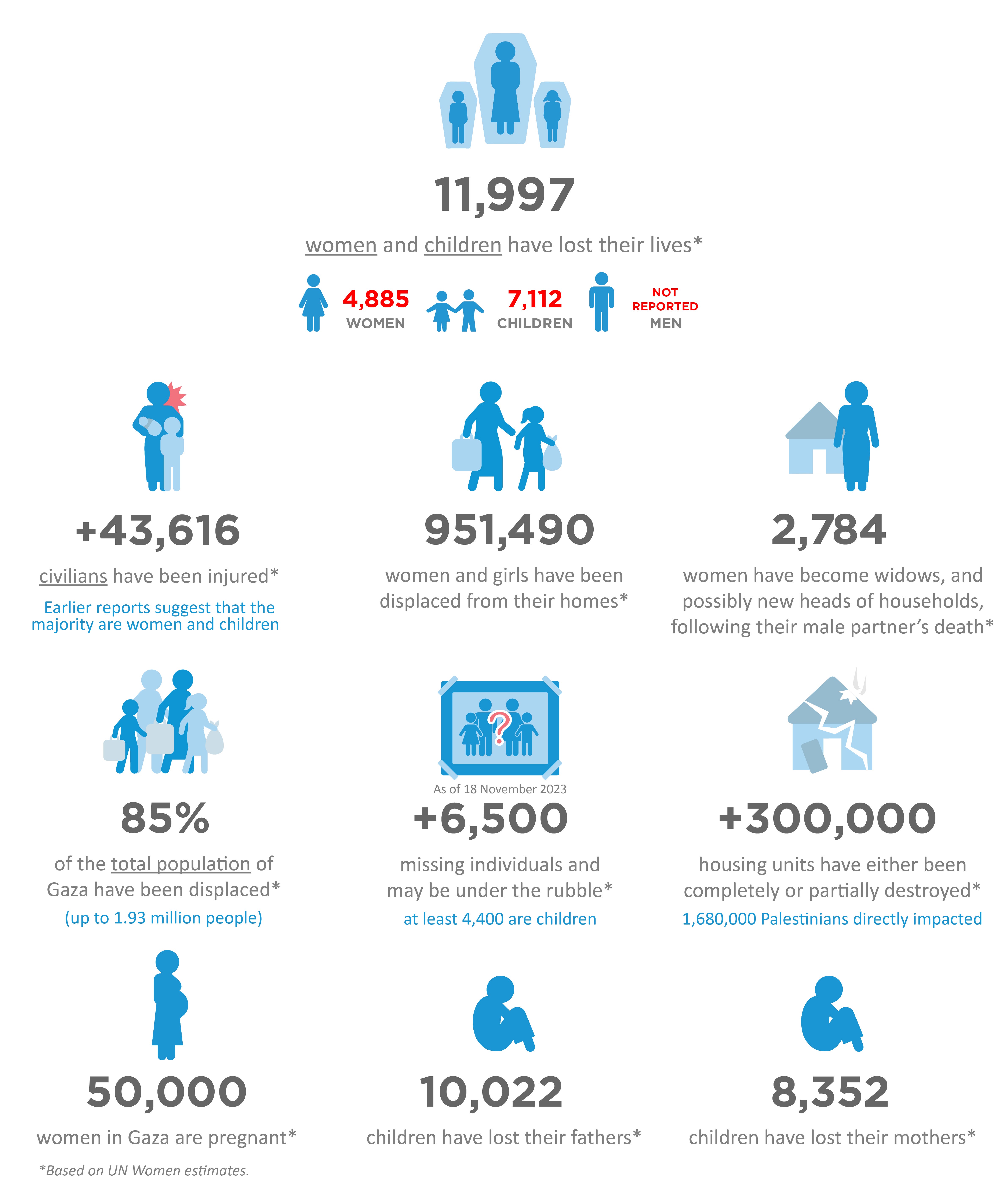 West Bank