Voices from Gaza: Hayam's story
Date: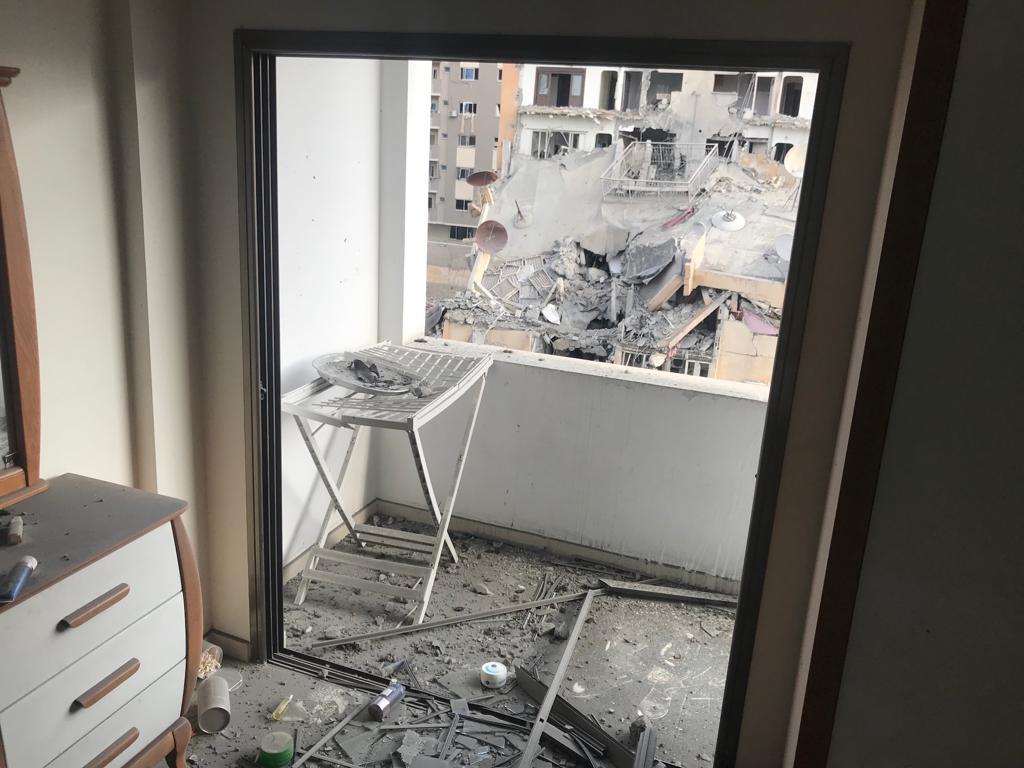 "We thank God every day we wake up alive. We are like funerals postponed, dressed and ready to die, waiting for our turn". 
In southern Gaza, 44-year-old Hayam Farahat is navigating life with her family amid the ongoing war between Israel and Hamas. 
When Israeli airstrikes in Rafah prompted them to flee their home, Farahat, along with her daughters Farah and Rahaf, her son Ali, and her husband, grabbed essential documents and supplies and relocated to a nearby house with about 60 others, representing 10 families seeking shelter. 
"It's a terrifying situation," Farahat said. "We can't move, we can't sit comfortably, and even basic needs have become unattainable dreams." 
About 25 children are in the 100-square-meter space, which has restricted food and water and very limited electricity. A single phone acts as their lifeline to the world outside. However, Farahat noted, nearby shelters are even more densely packed and suffer from more extreme food shortages. Entire neighbourhoods in a local refugee camp have been levelled by Israeli airstrikes. 
Farahat distracts the young ones with games, while ensuring they are well-prepared to cover their ears for the next round of airstrikes. She also manages her family's food and water, ensuring that nobody goes hungry. Among the essential documents she took when she fled her home were medical reports about her son's laryngomalacia, a congenital issue with the larynx which can cause difficulty breathing. 
Before the crisis, Farahat worked in the Women's Affairs Centre, an independent Palestinian nonprofit and UN Women partner that works for women's rights and gender equality in Gaza through research, capacity development, and advocacy programmes.  
Farahat holds a Jordanian passport that could allow her to relocate to safety—but her children do not, so leaving is not an option. She and her family have decided to stay where they are, bracing themselves for each new day.  
"We exist in a state of limbo", she said. In the makeshift shelter, Farahat has guided others through fear and anxiety while managing her own feelings of distress, and has helped her daughters do the same.  
"My daughters are providing support to three elderly women in the house, one with diabetes, another one with high blood pressure, and another with cancer", Farahat said.  
But despite her work providing support to others, the psychological burden of living through such a crisis is taking a toll, Farahat said. 
"We can't take this anymore", she said. Their grief is compounded by the loss of relatives they cannot visit, trapped by the dangers that lurk outside. Every morning, Farahat and her family wake up and give thanks for their safety.  
"We are waiting, wondering when it will be our turn to face the unthinkable", she said. As she spoke, air strikes again exploded and Farahat said she must leave to be with her family. She ended the conversation by saying that her deepest wish was that, if they were hit by an airstrike, that it would happen while she and her family slept.