Voices from Gaza: Amani's Story of Loss
Date: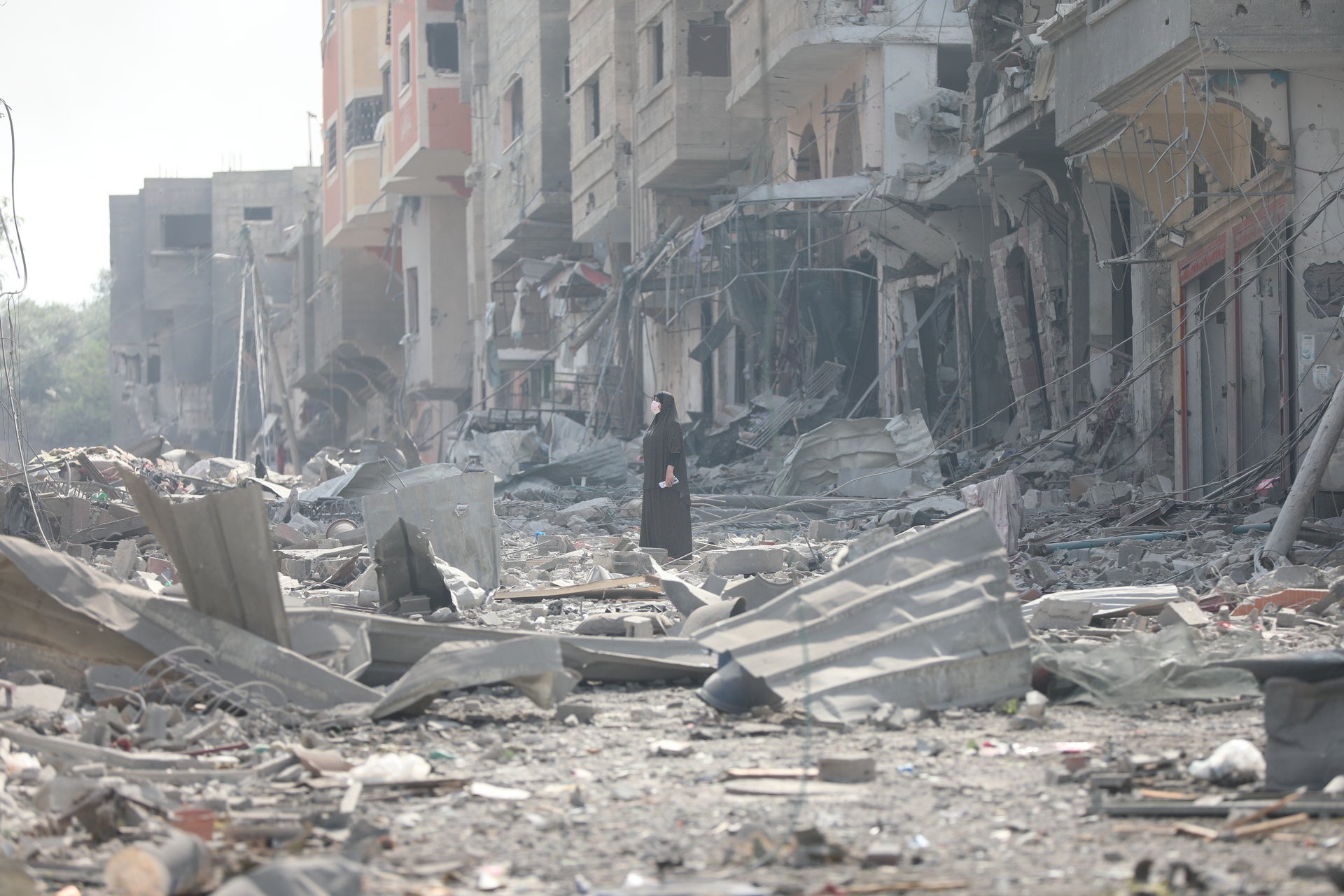 "With her gone, I mourned the dreams we had woven together. Our shared vision of the future, all of it, had crumbled to dust".
In southern Gaza, 34-year-old Amani is working to shield her family from the effects of the ongoing war and mourning the loss of a close friend. Their home, in the southern city of Rafah, seems far from the war's violent epicentre, but cannot offer true safety.
Amani works as a psychotherapist in the Gazan Ministry of Health. Her mission is to provide support to patients processing the traumas of living amid years of conflict. But she also carries the heavy burden of protecting her own family.
"In every single moment, an eerie uncertainty surrounds us. I live in continuous fear of what could happen to my children and family", she says. "My primary responsibility is to offer unwavering support, but the sheer gravity of this duty is crushing."
Amani is a mother of four, and has seen her oldest son, Firas, begin to abandon his dreams of a future as a lawyer amid the conflict. She says, "In the shadow of this war, the dreams and aspirations of my children have been condensed into a singular, fervent plea: to survive."
"Pain and fear now dominate our lives", she continued, her voice trembling. "This is a conversation I never wished to have, yet I find myself trapped by never-ending thoughts, unrelenting nightmares, and a life of torment."
She is also carrying a crushing loss. Amani lost contact with Lamia, a 28-year-old woman who was her closest friend, during the war. Amani recalls her as a "vibrant, quick-witted, and resolute soul", and "an embodiment of Palestinian women's boundless strength and dreams".
Together, they worked through their master's degree exams and dreamed of securing a scholarship for a Ph.D. programme.
When Israeli forces ordered about 1 million people relocate from northern Gaza in anticipation of a ground invasion, Amani sent messages to her friend. She feared that Lamia, like many people in the region, was unable to leave either due to physical constraints or the dangers of relocation amid the conflict.
She messaged Lamia and called her repeatedly but was only met by silence and hampered by cuts to internet access. Her voice trembled as she recalled her last attempt to contact her friend: "I posted this on social media hoping that someone would answer: 'Lamia, are you still alive? My heart aches! I beg you, pray for her'".
As night fell on 14 October, a person who saw her social media post delivered the devastating news: Lamia and her entire family had been entombed under the rubble of their home after it was hit by an airstrike.
In the hours that followed, Lamia's neighbours worked for hours to excavate them from the rubble, and prayed for their lives, but the family had not survived.
Thinking back at the last time she spent with her friend, Amani recalls a few days before the war when she and Lamia attended a seven-day self-care training program, calling it, "an experience I could never have imagined would mark our final moments together."
"I clung to the hope that Lamia might emerge unscathed, but Lamia was lost to us", she continued. "With her gone, I mourned the dreams we had woven together. Our shared vision of the future, all of it, had crumbled to dust."