'AWAN' (Now!): Norway and UN Women continue to support the Women, Peace and Security Agenda in Palestine
Date:
[Press release]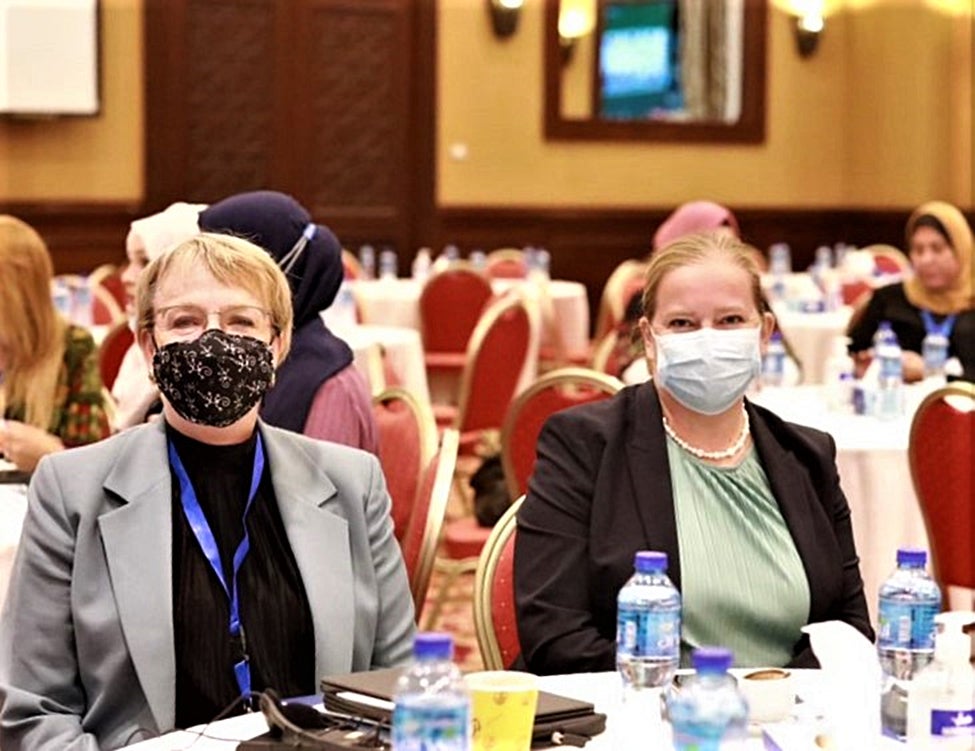 On 9 December 2021, the Government of Norway and UN Women Palestine established AWAN ('Now' in Arabic), the Phase II of their programme aimed at supporting the implementation of the Women, Peace and Security (WPS) agenda in Palestine, through a generous contribution from Norway of NOK 9 million.
The WPS agenda was established by the UN Security Council Resolution 1325 (UNSCR 1325) in 2000 and was followed by nine additional resolutions, and outlines UN and state obligations for ensuring that the needs and priorities of women and girls impacted by conflict are addressed and that peace is brokered in an inclusive and sustainable manner.
In March 2021, the State of Palestine endorsed a National Action Plan (PALNAP) to implement UNSCR 1325 (2021-2024). The PALNAP is based on four pillars: a) protection and prevention; b) accountability; c) participation; and d) relief and recovery. It focuses on actions that respond to institutional needs and priorities of the State and ensure that the institutions responsible are equipped to implement the PALNAP. 
In this context, AWAN will capitalize on the accomplishments of the first phase of the programme. UN Women in partnership with national and international actors, particularly civil society partners will focus on reinforcing Palestinian women abilities to safely lead and participate in preventing conflict and building peace; promoting young people's capacities to political participation and peacebuilding, including through intergenerational dialogues; and ensuring women's access to quality justice services and decent livelihood opportunities in areas most affected by conflict. The programme will also aim to promote efforts among the donor community to secure sustainable funding for the implementation of the PALNAP.
H.E. Torunn Viste, Head of The Representative Office of Norway to the PA, noted that: "Norway supports globally women's participation and protection not as an end in itself, but as a prerequisite for peace and stability. Advancing the peace and security agenda in Palestine is challenging, after decades of occupation, and political and geographical fragmentation. However, we believe Palestinian women remain an untapped potential for conflict prevention and durable peace".
AWAN will also build on the recommendations of the Open Day/high level dialogue on Women, Peace and Security (WPS) in partnership with the General Union of Palestinian Women in October 2021. The event, held in Gaza City on the 21st anniversary of UNSCR 1325, served as an important space for Palestinian women, gender equality advocates and the international community to reflect on the implementation of UN Security Resolution 1325 in Palestine. The participants reflected on the important role that Palestinian women can play for national reconciliation, took stock of the challenges to effectively implement the WPS agenda in Palestine, and recommended to strengthen women's role in reconciliation and peacebuilding efforts.
Maryse Guimond, UN Women Palestine Special Representative, thanked the government of Norway for the renewed cooperation: "Despite the fact that women, and in particular young women, are active agents of peace, defy gender stereotypes and stand at the frontlines of peacebuilding efforts, their work remains under-recognized, under-studied and under-financed. Their contribution is necessary to unfreeze male-dominated peace and reconciliation processes that have been stagnant for far too long".