Market Research on the Cultural and Creative Industry in the West Bank and Gaza Strip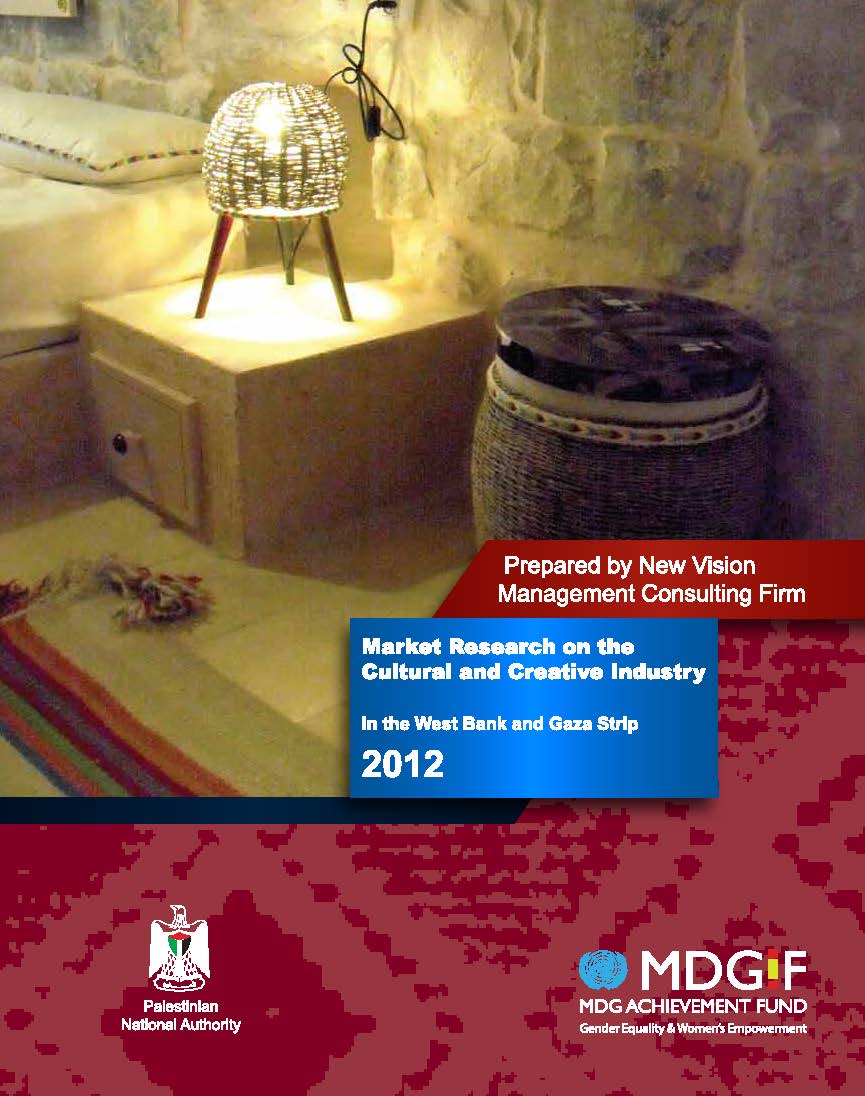 The cultural and creative industry in the occupied Palestinian territory (oPt) is in dangerous decline. Decades of difficult economic conditions and periods of low tourism, which is closely linked to industry production, has caused workshops to close and production units to shut down in nearly every sector. Producers of handicrafts made from raw materials and reflecting aspects of Palestinian culture, such as olive wood carving, embroidery, olive oil soap and other local goods, are finding it hard to sustain and develop their businesses.
This study uses participatory means to examine ways of reviving Palestinian cultural and creative industry, which would thus preserve important aspects of Palestinian heritage and contribute to strengthening and stabilizing the Palestinian economy. Through a review of desk research and a survey of 140 producers, the study draws conclusions about the obstacles that producers face in marketing their products locally and abroad and makes recommendations for both the producers themselves and government and commercial authorities. An important component of the study is its review of legal statutes that relate to the industry and recommendations about how they can be improved.
View online/download
Order printed/published version
Languages available in print
English & Arabic
Bibliographic information
UN Women office publishing: Palestine Country Office