UN Women Programme Director concludes her first visit in the State of Palestine
Date: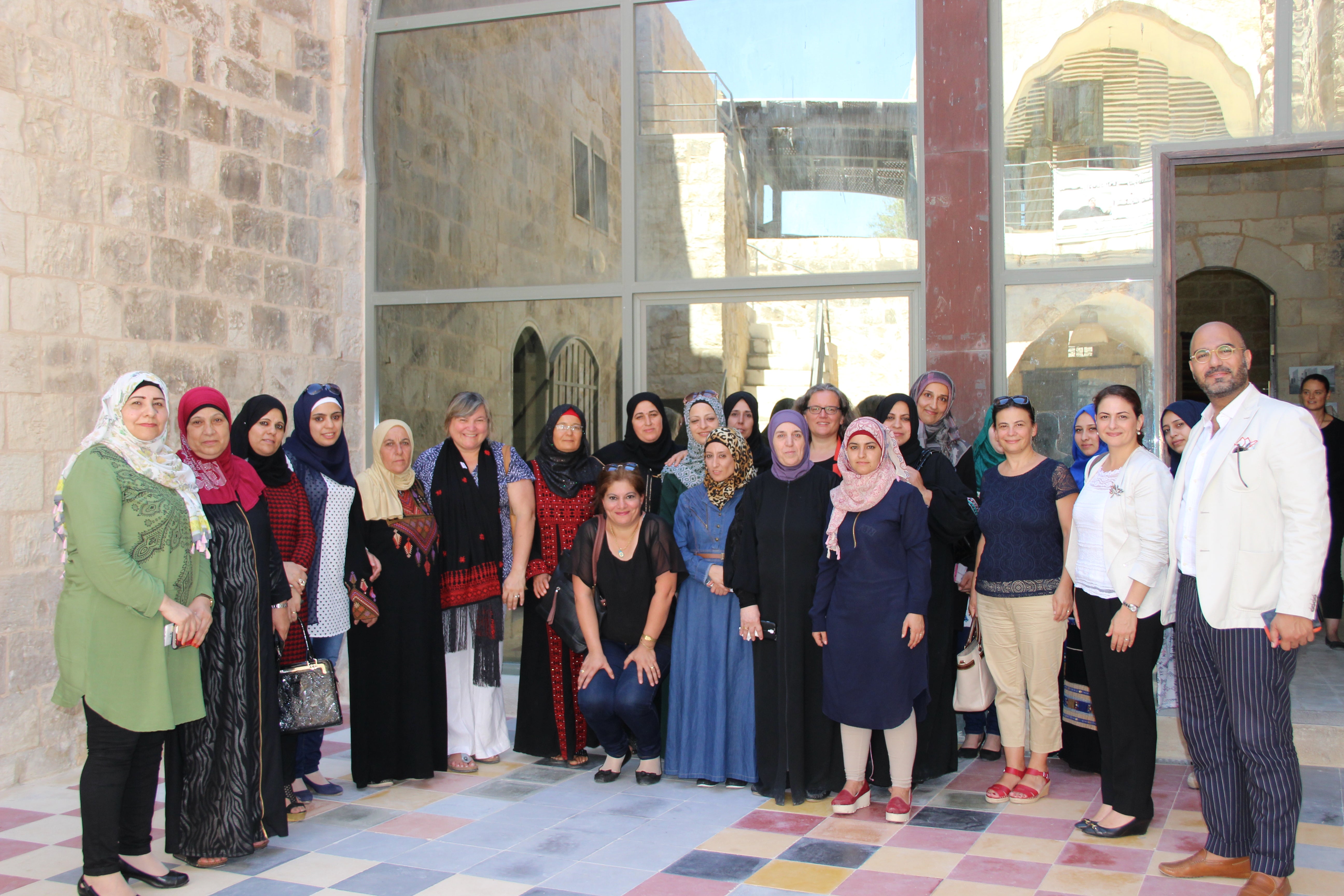 UN Women's Director of the Programme Division, Mrs. Maria Noel Vaeza and UN Women's Regional Director for Arab States, Mr. Mohammad Naciri, concluded today their five-day visit to UN Women Palestine Country Office. The visit aimed at reiterating UN Women's support to the efforts of the State of Palestine in accelerating progress towards women's rights and gender equality.
Over the five days, Mrs. Vaeza and Mr. Naciri, accompanied by Dr. Sabine Machl, UN Women Special Representative in Palestine, held a series of meetings with key Palestinian authorities, as well as representatives of civil society and women's movement, heads of UN sister agencies and donors, discussing on how best to support on-going national efforts to improve the status of Palestinian women and girls, with a specific focus on the situation in East Jerusalem and the Gaza Strip. In addition to meetings, the delegation also visited Nablus shelter and women-run small enterprises supported by UN Women through its programmes.
"The variety of the challenges facing Palestine from the impact of protracted conflict to the harsh economic conditions makes the positive impacts we have witnessed here really astounding. UN Women fully intends to continue standing with Palestinian women and national partners in Palestine until equality is reached" said Mrs. Vaeza.
During her meeting with Dr. Haifa Al Agha, Minister of Women's Affairs, Mrs. Vaeza praised the Ministry's strategic work for the integration of gender issues and concerns in governmental institutions, assuring of UN Women's support including in the current planning context for 2017-2022. The delegation also expressed particular appreciation of the collaborative work with institutional partners on combating violence against women, highlighting UN Women's partnership with the Palestinian Civil Police and Attorney General Office towards the specialization of police and prosecutors in dealing with violence against women cases and victims.
"The State of Palestine is a priority area for us in the region. The strength and resilience of Palestinian women is astounding and they have come a long way. Our investment in gender equality in Palestine comes from a deep belief that in making that investment, we are making a substantial investment in the future of this country", stated Mr. Naciri, UN Women Regional Director for Arab States.
In Palestine, UN Women works at the local and national levels to promote and support women's active participation in political and decision-making processes, as well as enhance women's economic participation and the realization of their economic and social rights. Together with the government of the State of Palestine, UN Women has facilitated the development and implementation of policies, such as the Palestine National Strategy to Combat Violence against Women 2011-2019 and its current mid-term review. In parallel, UN Women partners with Palestinian civil society and supports broadened networks of women groups and women's rights activists for those groups to actively play their advocates role in Palestinian state-building and peace processes.