Press Release: UN Women and the Ministry of Women's Affairs Join Forces to Gauge and Spur Palestine's Progress Towards Gender Equality.
Date:
Ramallah and Gaza, 3 and 4 August 2023
To assess progress and galvanize action to uphold women's rights and achieve gender quality, the Ministry of Women's Affairs and UN Women have launched Palestine's first Country Gender Equality Profile.  
During two high-level workshops that brought together Palestinian Government, feminist leaders and local and international civil society members, UN representatives, the State of Palestine's Ministry of Women's Affairs and UN Women have launched the Country Gender Equality Profile (CGEP) to serve as a reliable source of evidence-based information and advocacy on gender equality in Palestine. The event took place in Ramallah and Gaza on two separate occasions, resulting in a fruitful and comprehensive event for all segments of the Palestinian society.
"The government is committed to conducting national consultations to determine priorities for the next planning session, and the Country Gender Equality profile acts as a compass for future interventions based on its own recommendations," says H.E. Dr. Amal Hamad, Minister of Women's Affairs. "We must address knowledge gaps in some fields by conducting in-depth studies. The government also urged concerted efforts between governmental institutions and the local and international community to develop high-quality interventions that take each geographical region into account and engage young women, young men, and all segments of the society in future programmes."
Rooted in evidence-based research, the CGEP aims to strengthen understanding around the implementation of international, regional, and national commitments towards gender equality and women's empowerment. Through a gender equality lens and in line with the Sustainable Development Goals gender indicators, the CGEP explores several key areas including livelihood, poverty, food security and access to services.  For example, the report finds that gaps persist between men and women across all indicators of labour force participation, employment, and wages. While poverty among female-headed households has long been established, new categories of the poor are emerging, particularly in the Gaza Strip, where educated, young, able-bodied individuals are joining the existing poor.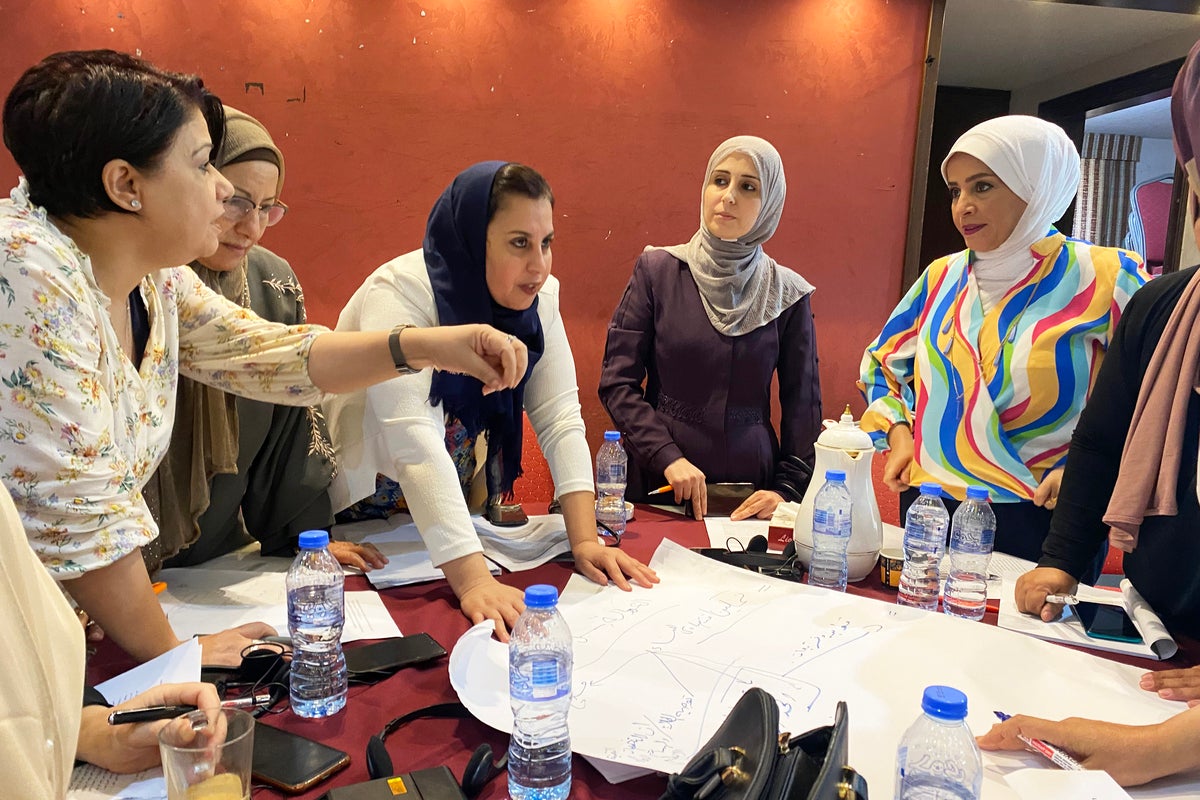 The 95-page report finds despite the numerous policies, strategies, programmes, and interventions that have been jointly implemented by governmental, non-governmental and international partners, progress towards gender equality lags. This is due to the lack of the necessary political will, economic resources and enabling social and cultural norms.
"Gender inequality is rooted in discriminatory social norms and gender relations. Palestine cannot let this inequality stand in its way towards peace, development, and prosperity," said Ms. Maryse Guimond, UN Women Special Representative for Palestine. "To make progress, we need to know where we are, and where we want to be.  This is why we have worked with the Ministry of Women's Affairs to provide a primary source for evidence-driven advocacy and programming to support national and international stakeholders in their endeavours to achieve the 2030 Agenda and the Sustainable Development Goals."
For more information, please contact:
Mandy Abu Sahliya, Digital Communications Assistant
Email: [ Click to reveal ] Mobile: +972 592929158