Gender Awareness and Sensitivity in Palestinian Media
Date: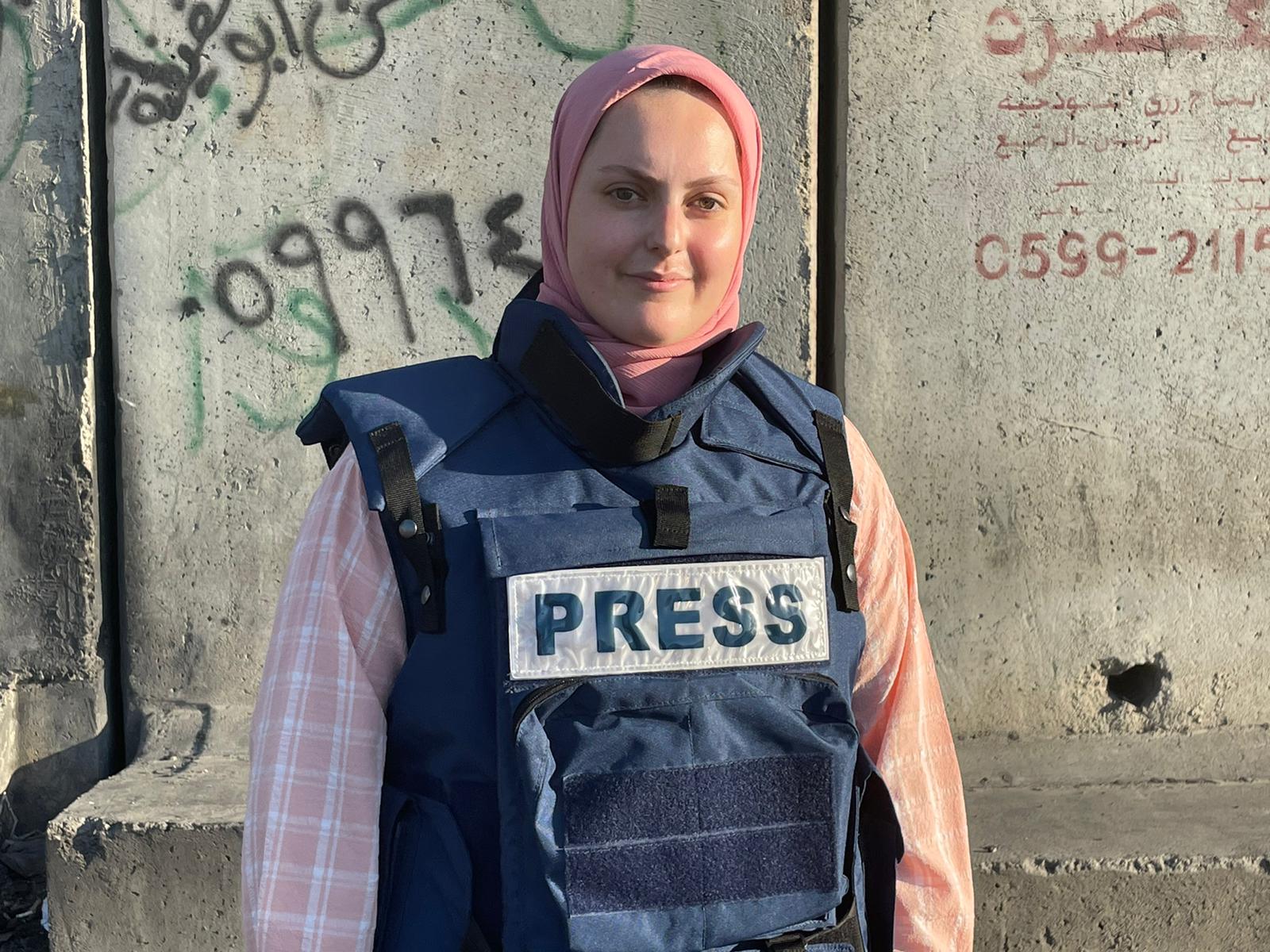 Journalists and media university graduates in the West Bank follow gender standards for language and content in media reporting, after participating in training by UNODC through the HAYA Joint Programme, funded by the Government of Canada.
"I used to think differently about gender-based violence and gender issues," says Razan.
In the West Bank and Gaza Strip, almost 30 per cent of currently or formerly married women are subjected to physical violence by their husbands and 14 per cent of single women by a household member, according to a survey by the Palestinian Central Bureau of Statistics. More than half of these women do not seek help, either because they do not know where to find help or for fear of repercussions.
The media plays a vital role in helping to address this issue. In today's ever globalized world, media has the scope and influence to change perceptions and educate the wider population. But first, media professionals themselves must gain an understanding of the issues and the most effective methods to communicate the need for change to the public. With this in mind, the HAYA Joint Programme is working directly with journalists and media university graduates on how the media deals with issues of violence against women and challenges the harmful attitudes and behaviours that justify it.
Twenty-year-old trainee journalist and media university student Razan says that, after participating in  comprehensive training for 25 male and female journalists and media students, she has a better understanding of gender-sensitive reporting and the change it can bring. This training was organized by the United Nations Office on Drugs and Crime (UNODC) through the HAYA Joint Programme and increased participants' knowledge on gender and violence concepts and their technical capacities in photo and video editing and production towards solution-oriented journalism.
 "Media offers great opportunities to raise awareness around violence against women and girls. As such, the HAYA Joint Programme works intensively to better equip journalists with knowledge and skills to effectively report on gender issues without any biases and use their unique space to promote gender equality," says HAYA Joint Programme Manager Hazam Tahbub.
While Razan used to think gender issues were only related to women, she now knows this is not the case. "In our society and  our customs and traditions, the concept of violence against women and gender based violence is very sensitive. But we now know what this means and what gender issues are. For me, gender-based violence cases and their understandings were not clear. After the training, these concepts became clearer."
Razan says she now understands that attitudes towards women are shaped by society as a whole and that everyone, regardless of their gender, must be part of the solution to eliminate violence against women. And now, she has the skills to translate her knowledge into communication tools to influence both women and men across the country. For Razan, media is a strong instrument in this change, but it will require time. "Behaviours are difficult to change, and this is a slow process," she says.
After the training, Razan wants to do more to be a part of the solution. "I see women facing these problems. They are vulnerable," Razan says. "I want to help them."
Razan is continuing to educate herself and others through volunteer work, programme development, and awareness raising campaigns addressing the issue of violence against women. She has also held a workshop for her colleagues at the media agency where she works, to share the technical and conceptual knowledge she gained at the training. Razan and the news agency where she works will continue sharing this knowledge with media outlets in other areas of the West Bank, especially parts where so-called honour killings are becoming more frequent.   
Razan also plans to organize an awareness raising initiative in her university to educate her fellow students on the various forms of gender-based violence and the role they can play in the fight against it. "There is no doubt that media outlets can help to decrease violence against women," she says.
Razan hopes to someday produce a gender-sensitive programme on local television and through her work, bring about lasting change for future generations.
Read in Arabic: /media/65443
Funded by the Government of Canada and jointly implemented by UN Women, UNFPA, UN-Habitat, and UNODC, the HAYA Joint Programme seeks to eliminate violence against women and girls through various outreach and awareness-raising activities, to increase access to necessary services for survivors of violence, as well as to strengthen the institutional capacity of government officials to develop and implement legal and policy frameworks promoting and protecting women's and girls' rights to live free from violence.